January 29, 2011
Fractale Episode 2: On Dopples
I've got some spoilerish comments on
episode 2 & 3 over at Steven Den Beste's Chizumati
c. He always has great insights, and great commenters. He's so good, I enjoy reading his stuff about series I'm not following.
Some screen shots from the Anime Fractale, episode 2. Clain looks up info on dopples via a Wiki-like encyclopedia. The text is in English, but backwards. I've taken some screenshots, flipped and cropped them.
Here are sections 1 & 2; I'll try again to get better grabs of the other sections, but I think only small pieces of those are displayed. Anyway, here's what I have.
Section 1: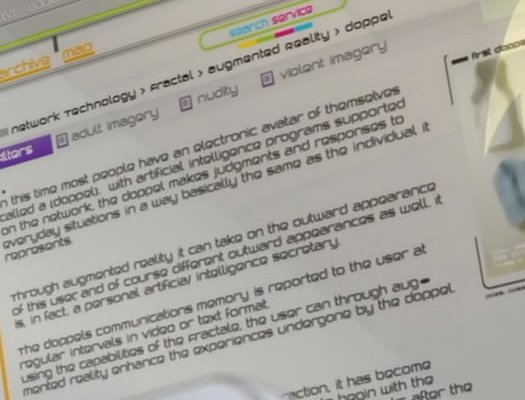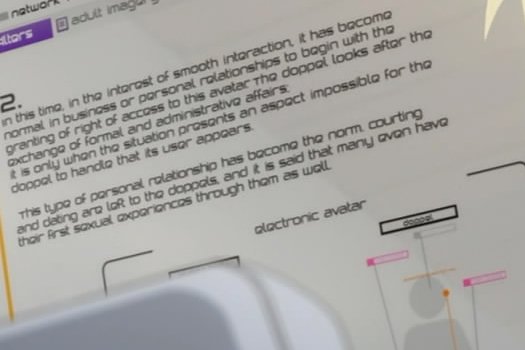 more...
Posted by: 50srefugee at 01:08 AM | No Comments | Add Comment
Post contains 110 words, total size 1 kb.
January 23, 2011
Fractale Episodes 1 & 2
Via Steven Den Beste's Chizumatic, I've become engaged by the currently running anime series
Fractale
. It's only two episodes in, we'll see how long my interest lasts.
My usual approach to these things is a disjointed list of random observations as I go through an episode. I'll be updating the post for a given episode with new observations as new ideas occur to me, particularly in light of later episodes, rather than starting a new post for this or that little tidbit.
I'm also going to be stumbling around trying to learn how to use the mee.nu blogging system, so bear with me.
Posted by: 50srefugee at 05:56 PM | No Comments | Add Comment
Post contains 110 words, total size 1 kb.
8kb generated in CPU 0.0, elapsed 0.0698 seconds.
36 queries taking 0.0629 seconds, 63 records returned.
Powered by Minx 1.1.6c-pink.