January 29, 2011
Fractale Episode 2: On Dopples
I've got some spoilerish comments on
episode 2 & 3 over at Steven Den Beste's Chizumati
c. He always has great insights, and great commenters. He's so good, I enjoy reading his stuff about series I'm not following.
Some screen shots from the Anime Fractale, episode 2. Clain looks up info on dopples via a Wiki-like encyclopedia. The text is in English, but backwards. I've taken some screenshots, flipped and cropped them.
Here are sections 1 & 2; I'll try again to get better grabs of the other sections, but I think only small pieces of those are displayed. Anyway, here's what I have.
Section 1: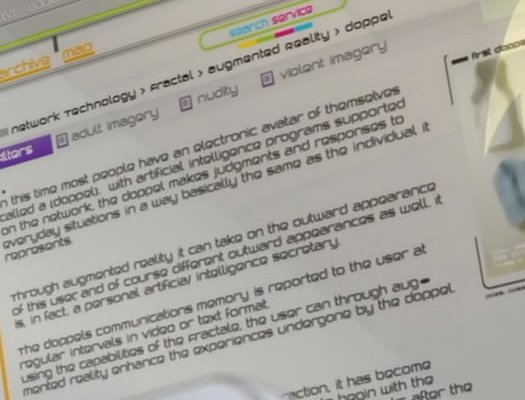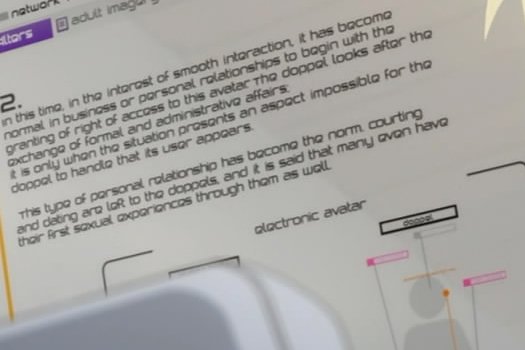 Posted by: 50srefugee at 01:08 AM | No Comments | Add Comment
Post contains 110 words, total size 1 kb.
Comments are disabled. Post is locked.
7kb generated in CPU 0.01, elapsed 0.0748 seconds.
37 queries taking 0.0685 seconds, 62 records returned.
Powered by Minx 1.1.6c-pink.